We will have preliminary meetings which lead up to a custom drawn design that best suits your property and lifestyle.
This is the service provided to implement what the design intended. This can include lighting, trees, patios and more!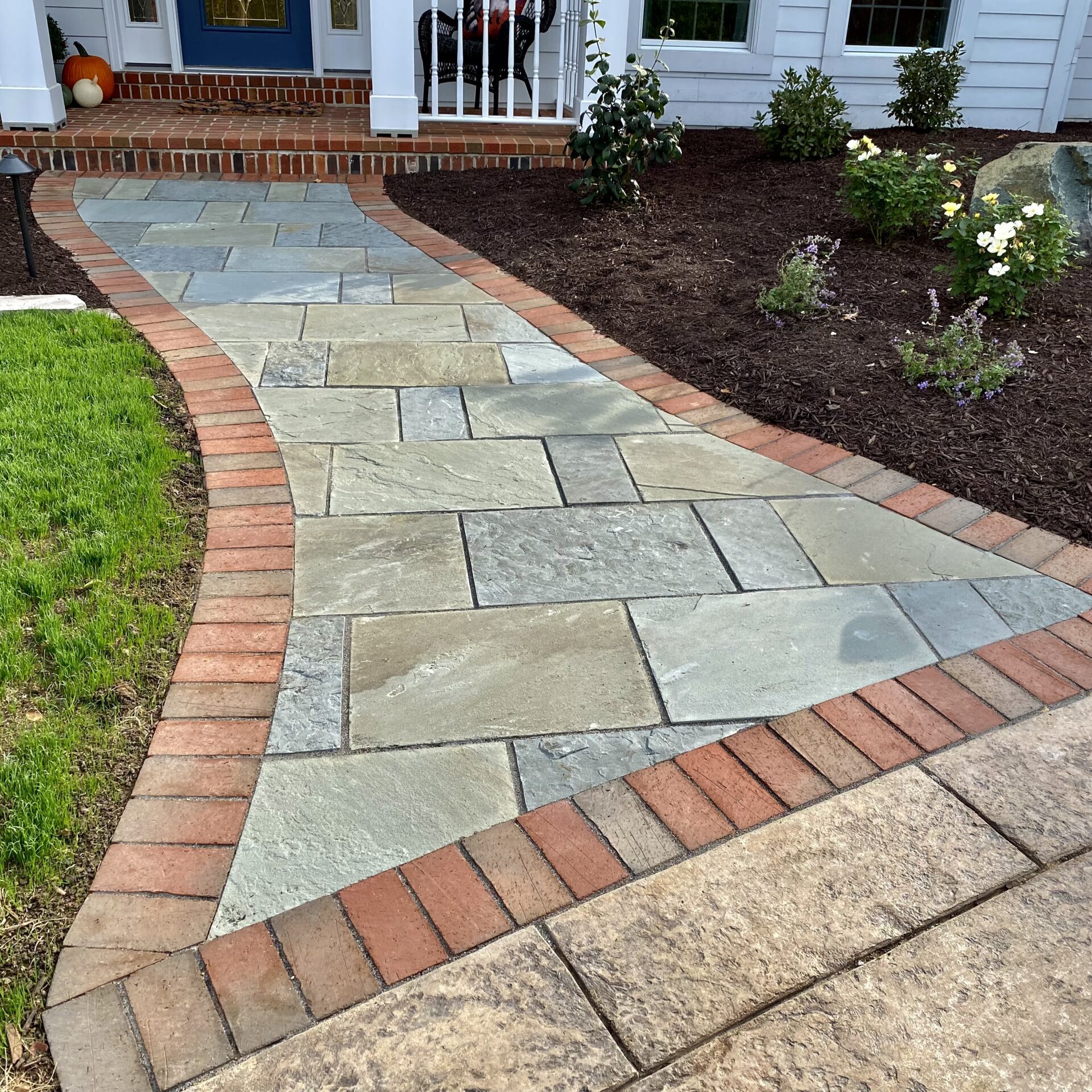 For homeowners who prefer the natural look or even like to combine it with paver work within the same landscape. Natural stone can pull from the colors of your home or work in unison with a decorative gravel implemented at the same time.
Whether you need a large patio built to host gatherings or a subtle pad to place your grill, we would be happy to take on the project.
The amount of leaves on the ground between October and the new year can be overwhelming. We have the labor and equipment to relieve you of those duties.
Accumulating snow may not be extremely common for our region, but when applicable, we like to be part of the solution to keeping those sidewalks and driveways clear for residential areas.